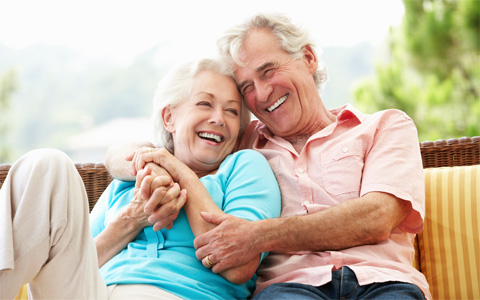 Unlike unreliable prosthetics of the past, our modern restorations are functional and aesthetic. Dr. Farrell uses quality acrylic resin that closely resembles natural teeth.
In addition to serving cosmetic purposes for patients with damages smiles, restorations also provide benefits including:
Avoiding crookedness by preventing the remaining teeth from shifting.
Protecting worn down natural teeth from sensitivity and infection.
Preserving the health and natural contours of the gums.
Facilitating normal eating and speaking.
Onlays | When a patient does not have enough tooth structure for a normal dental filling, a protective onlay may be the answer. Onlays cover one or more cusps of the tooth and are also known as partial crowns. Our durable onlays can last for up to 30 years when you take good care of them.
Same-Day Crowns | Advances in dental technology are making crowns more convenient than ever before!
Root Canals | A root canal is a common procedure that deals with infected teeth. We remove the infected nerves before the situation grows more serious and results in bone loss. We restore the affected tooth with a porcelain crown that matches the shade of your natural teeth.
Dental Implants | Dental implants have a remarkably high success rate of around 95%. They can replace a single tooth, multiple teeth, or even full arches with teeth that are reliable and natural-looking. Say goodbye to unsteady dentures and enjoy dental implants that never disappoint.
Visit Airlie Smile Care to Restore Your Brilliant Smile Today
Call us and say hello! We can't wait to meet you in our office soon and give you the beautiful restorations you need. We always give you the one-on-one attention you deserve, because we never double book. You can trust us to provide advanced technology to produce state-of-the-art dental restorations.